Baptisms
The sacrament of Baptism is celebrated once a month on Sundays at 1:15pm (except during Advent, Lent, and the summer). A Baptism Prep class is offered the Thursday before each Baptism and is required for parents baptizing a child for the first time. Parents should contact the Parish Office to register for one of the dates below.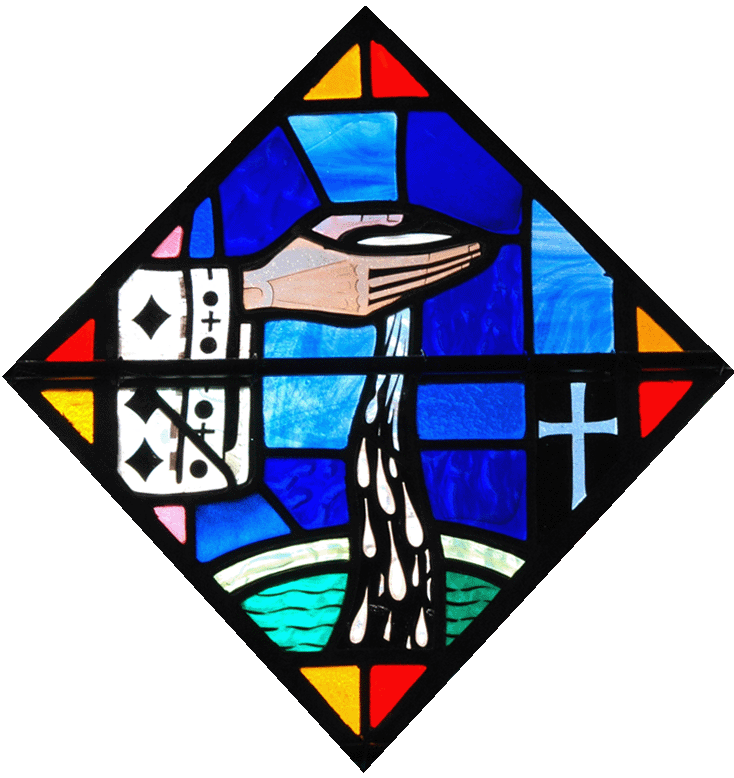 Baptism Schedule
Baptism Prep @ 7:00pm in the Church
Baptism @ 1:15pm in the Church
Baptism Schedule (1pm)                 Baptism Prep Class Schedule (7pm)
Sunday, September 10, 2023           Tuesday, September 5, 2023
Sunday, October 8, 2023                  Tuesday, September 5, 2023
Sunday, November 12, 2023            Tuesday, November 7, 2023
Sunday, January 14, 2024                 Tuesday, January 9, 2024
Sunday, February 11, 2024               Tuesday, February 6, 2024
Sunday, April 14, 2024                      Tuesday, April 9, 2024
Sunday, May 12, 2024                       Tuesday, May 7, 2024
Sunday, June 9, 2024                        Tuesday, June 4, 2024

Sacrament Preparation for School Aged Children
Children are prepared for the sacraments of Reconciliation and Holy Communion during first and second grade. Confirmation is celebrated during the spring of eighth grade. The candidates are prepared during seventh and eighth grade. This preparation is available to students registered in St. Cassian School and our parish Religious Education program.

Reconciliation / Confession Schedule
The Sacrament of Reconciliation is offered Saturdays from 4:15pm – 5:00pm or at another time convenient to the Priest and Penitent.

Matrimony
Couples should begin the sacramental preparation for marriage at least one year before the desired wedding date to ensure proper preparation for the Sacrament. Couples are not to make firm plans for the reception prior to speaking with a Priest. Call the Parish Office for an appointment with a Priest.

Anointing of the Sick
The Sacrament is available for those of advanced age or anyone who is seriously ill. Please contact the Parish Office to make arrangements for a Priest to visit at the home.