"Midnight Run is a volunteer organization dedicated to finding common ground between the housed and the homeless."
What does the Midnight Run organization do?
In over 1,000 relief missions per year, Midnight Run volunteers from churches, synagogues, schools and other civic groups distribute food, clothing, blankets and personal care items to the homeless poor on the streets of New York City. The late-night (and morning) relief efforts create a forum for trust, sharing, understanding and affection. That human exchange, rather than the exchange of goods, is the essence of the Midnight Run mission. Midnight Run is not a solution to homelessness. Our goal is to forge a bond between housed and homeless people by establishing a foundation of sharing and caring from which solutions may evolve. Through Midnight Run, volunteers come to see the homeless as real people, not a commodity. And homeless men and women learn that many mainstream adults and teenagers have commitments and concerns that go beyond their own lives and families. – An excerpt from www.midnightrun.org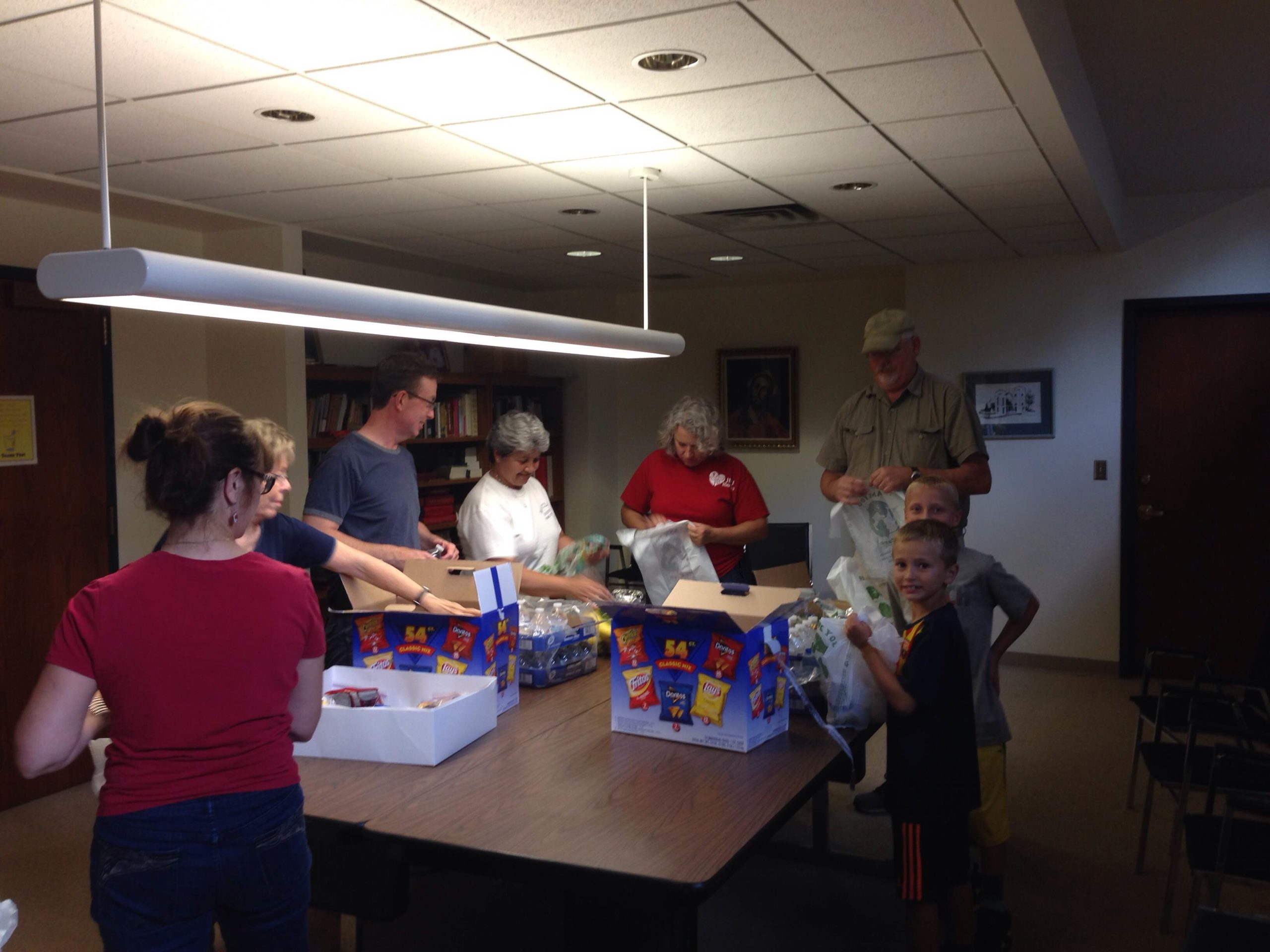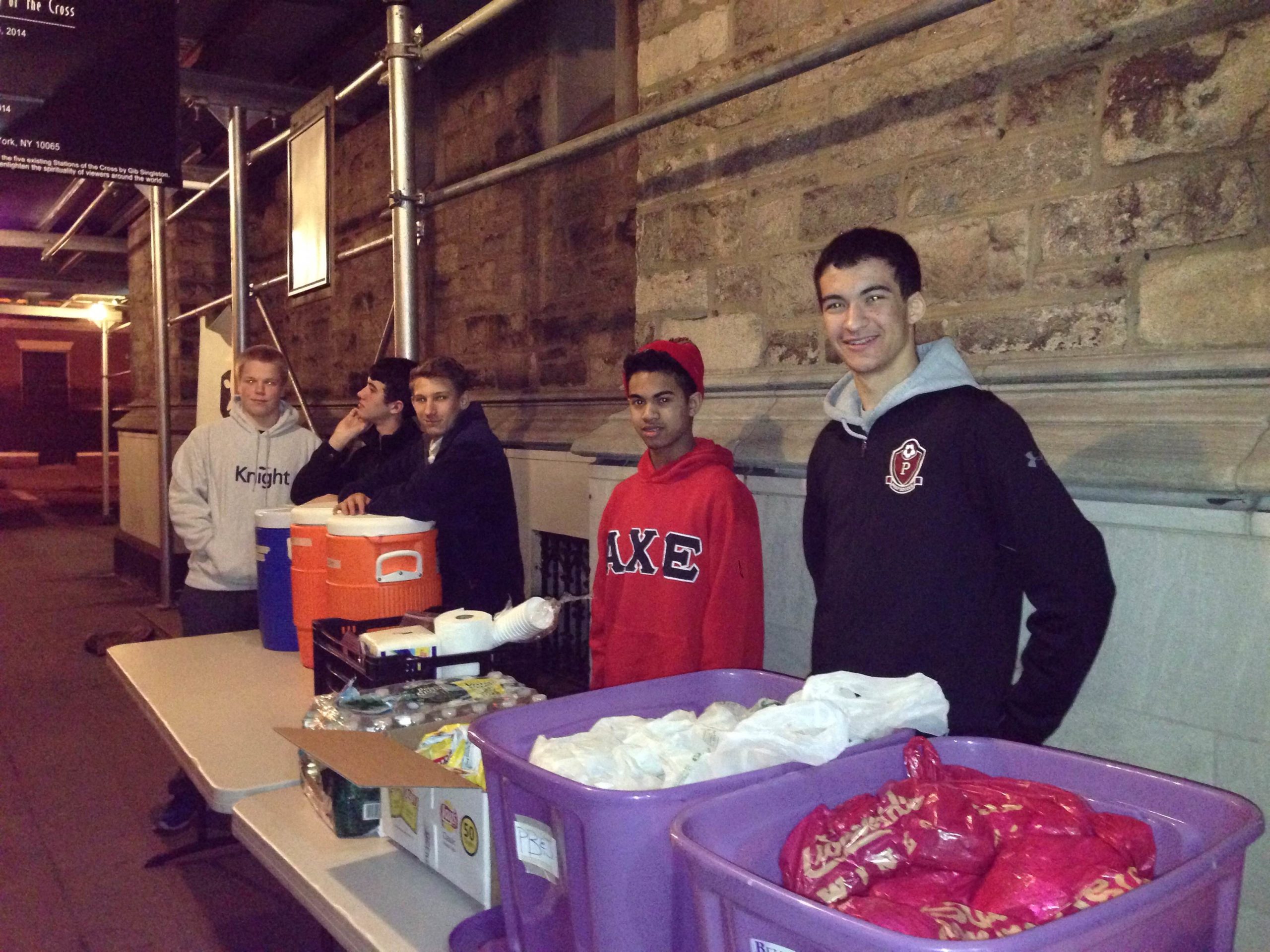 How has St. Cassian helped the mission of the Midnight Run?
Since 2014, St. Cassian organizes 4-5 Runs per year bringing food, clothing, and personal care items to various locations in Manhattan. The school and parish community have generously donated their time, treasure, and talent providing for the needs of those we serve.  While most Runs so far have taken place in the evening, St. Cassian has also begun Saturday morning Breakfast Runs.
When will Runs be held?
Midnight Run: TBD
Breakfast Run: TBD
Dates are confirmed by the Midnight Run organization closer to the dates requested.
NOTE:  Due to limited availability, Evening Runs will not be scheduled this year.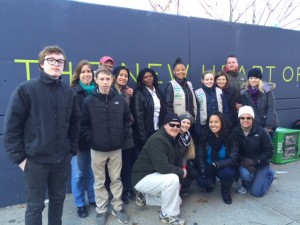 What's the difference between the Morning Runs and Evening Runs?
Morning Runs (Breakfast Runs)
Volunteer in NYC from 9:00am to 10:30am, stopping at only 1 location.
Distribute clothing, toiletries, and continental/buffet-style breakfast.
Meet at St. Cassian at 7:30am and return by 11—11:30am.
Volunteers must be in 8th Grade or older and must be accompanied by a parent/guardian
Evening Runs (Midnight Runs)
Volunteer in NYC from 10:00pm to 12:00/12:30pm, visiting 4-5 stops
Distribute clothing, toiletries, and a bagged meal.
Meet at St. Cassian at 7:30pm and return by 12:30—1:30pm.
Volunteers must be in High School or older.
How do I become a volunteer?
Eighth Grade volunteers are welcome with a parent/guardian and must submit a permission slip.
High School volunteers are welcome and must submit a permission slip.
Adult volunteers are welcome.
Space is limited to about 12 volunteers, before being placed on a Waiting List.
4-5 drivers are needed, preferably with larger cars/vans/SUVs to carry passengers and donations.
Seasoned and new volunteers are welcome.
Email Nick Fallivene at nfallivene@stcassianchurch.org if you are interested in becoming a volunteer.
What type of donation can I make?
Throughout the year, we welcome the following donations:
Socks (especially ankle socks, white athletic socks, and warm winter socks)
New or gently used T-shirts – short or long sleeves (especially larger sizes)
Hats/Gloves/Scarves
Travel toothpaste/toothbrushes