Rite of Christian Initiation of Adults (RCIA)
Our church welcomes new adult members through a process called Rite of Christian Initiation of Adults (RCIA). If you or someone you know is interested in becoming Catholic or completing their entrance into our church through Baptism, Holy Eucharist, or Confirmation, please contact Greg Hann.
For those who have the desire to become Catholic
You are encouraged to join our interactive program designed to encourage growth in faith and knowledge. Learn not just the teachings of the Catholic Church but the reasons behind them also. We ask the parishioners of St. Cassian's to pray for and welcome our RCIA Candidates. Parishioners of St. Cassian's who struggle with certain Church teaching or wish to be able to better articulate their faith are also welcome to attend sessions. Please contact Greg to see which session(s) would best suit your needs.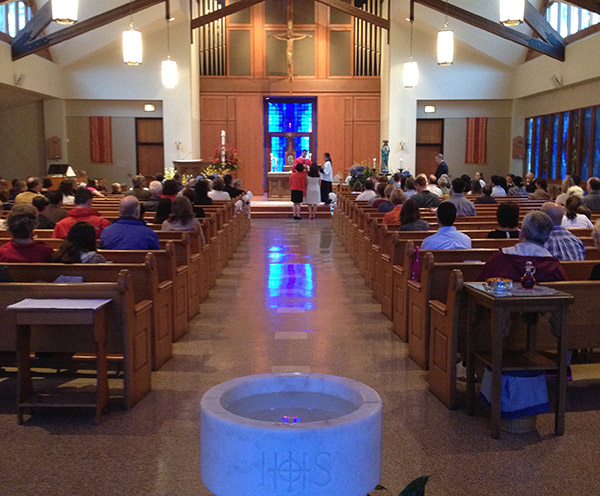 Meeting Times
Mondays from 7:00pm – 8:15pm
It's not too late to register for the RCIA program. Meetings begin in October and anyone interested should contact Greg Hann in early September.
"The RCIA community at St. Cassian Church led by Greg Hann and Frances Sophia is wonderful for anyone looking to explore the Catholic faith.  The supportive, interesting and creative dynamic of this group setting is perfect for anyone looking to become Catholic. Not only has my journey into Catholicism through RCIA changed my life, it has also had an impact on my entire family. We are now a family based in faith and are part of a wonderful community".
– Kyra Kulin, Class of 2012